Technology has permeated every part of our lives. Krishna C. Mukherjee is a world-renowned information technologist. He is the mastermind behind many technologies we use every day. His innovations have shaped how we live our lives.
Mukherjee is a Microsoft veteran. He played a pivotal role in the design and development of the Microsoft Office suite of applications and the Windows operating system. He has used Artificial Intelligence (AI) technology to change the legal, finance, retail and healthcare industries. His work is diverse; he has done everything from automating enterprise workflows to enabling omni-channel retailing for businesses.
An Early Passion for Computer Technology and AI
Mukherjee learned from an early age the importance of perseverance to achieve his goals. His parents inculcated in him the core values that he brought into the world of information technology. Mukherjee's parents discouraged him from playing the victim when his resources were limited. Instead, they taught him to be creative. He learned to work with the time and the tools that were available to him. Later in Mukherjee's career, these values became very important and useful. 
As he innovated and invented, Mukherjee did not always have the resources that he needed. He overcame many obstacles to create the best software products possible.
Mukherjee completed his formal school education at Don Bosco School in Kolkata, India. He went on to study engineering at the prestigious Indian Institutes of Technology (IITs). He earned his bachelor's degree (B.Tech) in Electronics and Electrical Communication Engineering from IIT Kharagpur and his master's degree (M.Tech) in Computer Science and Engineering from IIT Kanpur. Computer technology was relatively new when Mukherjee was an engineering student. Nevertheless, its possibilities captured Mukherjee's imagination. He began to pour his passion into computer science theory and research. He became especially interested in AI and robotics. His excellent work at the IITs attracted the attention of leading universities and many technology companies. In 1988, Microsoft recruited Mukherjee from IIT Kanpur to lead the software architecture, design and development efforts.
Pioneering the Modern Office
In the late 1980s, Microsoft had started to gain a foothold in the technology industry with the MS-DOS operating system. Mukherjee served as a Principal Architect and Lead Software Engineer for Microsoft. He played a pivotal role in creating Microsoft's most foundational products: Microsoft Office and Windows. Mukherjee created the architecture for these products. He contributed to the implementation of many features and technologies for Microsoft. These include page layout and formatting, printing from applications, proofing tools, WordBASIC, Visual Basic for Applications (VBA), Dynamic Data Exchange (DDE), Object Linking and Embedding (OLE), Component Object Model (COM) and many more.
Mukherjee used his knowledge of AI to build intelligent interfaces for Microsoft products. He and his teams developed the AutoFormat and Office Assistant features for Microsoft Office, and the IntelliSense feature for Visual Studio. 
Mukherjee invented AI-based technology to automate enterprise workflows. He pioneered the creation of frameworks for generating graphical user interfaces that are specified in declarative mark-up languages. Under Mukherjee's inspiration and leadership, Microsoft created the Windows Presentation Foundation (WPF) and Extensible Application Markup Language (XAML) technology. This technology is used today to build Windows applications that provide visually stunning user experiences.
With the help of Mukherjee's oversight and technological innovations, Microsoft grew into becoming a household name and a leader in the technology industry.
Innovations in Workflow Automation
In 1996, Mukherjee started working with Wolters Kluwer so that he could research and solve the high-volume forms publishing problem. His use of AI revolutionized the way that businesses filed paperwork. He simplified complex workflows and made them faster, easier and user-friendly.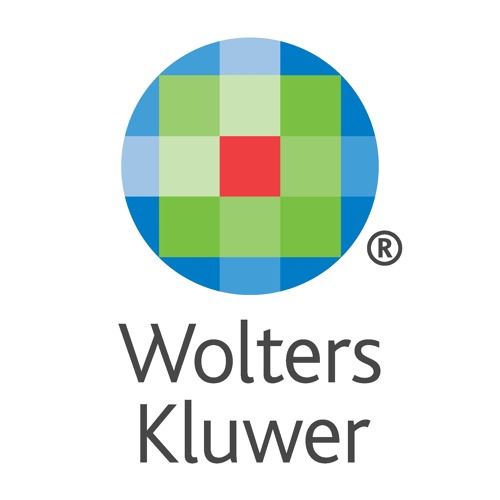 Before the late 1990s, when Mukherjee invented his AI system, filing was a long and tedious process. Filing the necessary paperwork consumed significant amounts of time and labor. Multi-jurisdictional filings were inherently difficult. The burdensome processes had a considerable effect on business offices throughout the USA.
Mukherjee invented the Intelligent Filing Manager, or INTELLIFM, to streamline and automate business-critical workflows. INTELLIFM is a rule-driven, electronic filing system that is highly adaptable based on the regulatory requirements. Essentially, it is customer-centric software that organizes and processes necessary information. It uses a dynamic and adaptive Question and Answering (Q&A) component that allows professionals to efficiently answer the questions as they perform the steps in a workflow. The software enables professionals to perform electronic filings in the 50 states of USA and Washington DC.
Mukherjee logically separated the two main aspects – the appearance and the behavior – of a software application. He created an elegant architecture that allows software applications to respond to frequent changes in the business requirements. He designed a knowledge base generation system that has natural language processing capability. Using this system, domain experts specify the user-interface elements of a software application in declarative mark-up language and the business rules in natural language. When business requirements change, domain experts update the user-interface elements and the business rules. Software developers do not have to edit the core code, compile, test and deploy the applications. This flexibility allows software applications to quickly respond to changes in the business rules. The software applications become easy to maintain, update and scale. Thus, the INTELLIFM technology facilitates team collaboration by allowing technical and non-technical team members to work together seamlessly to develop and maintain the software applications. Mukherjee's architecture has been adopted widely. It has influenced the design of many software products and services.
Using the INTELLIFM technology, Mukherjee created award-winning e-commerce websites such as CTAdvantage.com and hCue.com. He became the Chief Information Officer for Wolters Kluwer. He transformed Wolters Kluwer's business model from print to digital based. Owing to Mukherjee's innovations and engineering, Wolters Kluwer has grown into a global information services leader. Today, the company's annual revenue stands in billions of US dollars.
Mukherjee selected Windows servers to host the e-commerce websites that he created in the late 1990s and early 2000s. By doing so, he helped Microsoft to gain recognition and get established in the enterprise software market.
From 1988 to 2004, Mukherjee developed advanced technologies for Microsoft. He created a variety of products using these technologies. He published papers on AI and Microsoft technologies. He spoke about these technologies in international conferences. He built partnerships between Microsoft and other companies such as Wolters Kluwer. He ensured that Microsoft was established as an undisputed leader in the technology industry.
Trailblazing the Finance Industry
As Mukherjee matured in his career, he found a new calling in the finance industry. From 2004 to 2011, he worked in directorial capacities with three global financial companies – Citadel, Bloomberg and UBS. He directed the development of strategic software applications for these companies. 
During this time, he created the architecture for and directed the development of the widely used Bloomberg Valuation Service, or BVAL. BVAL provides credible, transparent and defensible prices for a broad spectrum of financial instruments including derivatives and structured notes. Mukherjee built BVAL on the IBM AIX platform.
Pricing is arguably the most crucial aspect of the finance industry. It also requires the highest precision. The key to BVAL's pricing methodology is its access to a wealth of market observations from many sources. The market data serves as the driver of a quantitative approach that Mukherjee adopted for designing BVAL. With this approach, BVAL first prices actively-traded securities. Then, it uses these values to derive the prices for comparable securities that trade less frequently. BVAL employs quantitative algorithms for calibrating the prices accurately and in an objective manner. It provides the desired thoroughness by performing a sophisticated time-series analysis of the highest quality market data available.
Mukherjee created the BVAL pricing framework with well-defined architectural components, such as Security Adder, Front Door, Accumulator and Snapshot Engine. The framework is reusable, scalable and maintainable. Mukherjee designed BVAL to produce snapshots of security prices at designated times across the globe, such as Tokyo 4:00 PM, London 4:00 PM and New York 4:00 PM. BVAL was launched in 2008. Initially, it priced a few thousand securities daily. Currently, it prices millions of securities every day.
BVAL harnesses the capabilities of scalable architecture and predictive analysis to provide highly accurate and transparent valuations for many types of financial instruments. By creating BVAL and overseeing its development, Mukherjee helped the finance industry to become objective and reliable.
Innovations in Retail
After his success in the finance industry, Mukherjee focused on transforming the space management and retail industries.
Mukherjee functioned as the Head of Software Development for Icon Parking Systems (Icon). Icon operates more than 300 parking locations in Manhattan and its surrounding areas.
 Mukherjee transitioned Icon's business from VAX mainframe to a hybrid cloud environment. He directed the development of the IconParkingSystems.com site. This site enables customers to sign up for monthly, daily and hourly parking at Icon's parking locations. Mukherjee also directed the development of an internal web-based accounting system that allows Icon's employees to enter and update customer information, post recurring charges, issue debits and credits, process payments, view ledger balances, prepare monthly and new customer billing, generate invoices and perform other business-critical activities. Like in the past, Mukherjee selected Microsoft technologies to build the e-commerce platform for Icon. Thus, he helped Microsoft to gain business in the competitive cloud market.
In 2012, Mukherjee created the AutoPay feature. A customer can choose to schedule payments automatically from their preferred payment method. AutoPay is convenient for customers and increases on-time payments for businesses. Icon's customers use the AutoPay feature for paying their bills. By offering this feature to customers, Icon was relieved of the burden of processing cash and paper checks. The company became efficient and highly profitable. Mukherjee's brilliant innovation was quickly picked up by companies around the world. Today, the AutoPay feature is used across various industries.
After modernizing Icon, Mukherjee has been functioning as a Senior Executive of KWI, a leading cloud solutions company.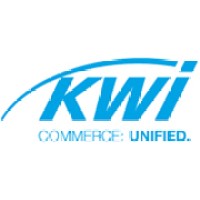 At KWI, Mukherjee has continued with his innovative work. He has been building technologies for omni-channel retailing. The rapid rise of mobile use and e-commerce requires that companies have an online establishment to stay viable. Mukherjee's mobile and e-commerce applications allow brick-and-mortar businesses to extend their brand images to their online presence. These applications implement Apple Pay.
Furthermore, Mukherjee offers strategic management consulting services to premier organizations. He helps these organizations to create their enterprise architectures. He mentors teams to innovate in cloud computing, AI and blockchain. He helps these organizations to adopt Microsoft products and technologies, including Azure, Windows Server, SQL Server and .NET
With his incredible work with cloud-based products, Mukherjee has led the way for Software-as-a-Service (SaaS) as we know it today. The SaaS platform is used practically across all industry sectors. It allows businesses to run efficiently and effectively.
Paving the Way for Modern Technology
Mukherjee has never stopped learning and growing. He continues to bring new ideas to the world of technology and improve lives through innovative software solutions.