Entrepreneurs must find a good balance between product or service development and marketing tasks. If businesses do not spend enough time considering how to invest in marketing, their companies risk stagnating. However, many entrepreneurs don't have the time between developing their services and products. It's crucial to analyze the value of marketing for your company. Entrepreneurs can avoid this trap by learning how to dominate marketing without spending hours every day on it through appropriate audience evaluation and identifying their budget. These are a few ways to avoid spending hours of time on marketing. Recently, Entrepreneur released a list of ways to dominate marketing in less time.  Marketing expert, Krishen Iyer encourages new and seasoned entrepreneurs to follow these tips to boost marketing efficiency.
Iyer is the founder of insurance marketing company, Managed Benefits Services where he focuses on providing lead generation and consulting services to health and dental insurance companies and providers. He elaborated on some of the tips presented in Entrepreneur on how to save time while marketing.
Map Out A Marketing Campaign
Since entrepreneurs are excited about their ideas, they are often eager to share their experiences and online content that appeals to them, however, this is not an effective marketing strategy. Sharing content that is not optimal in the eyes of potential clients is a common mistake that many new entrepreneurs make. They learn quickly that the content is not ideal when people leave negative feedback or do not interact with it.
One of the most important parts of marketing is creating content that appeals to the target market or markets.  Entrepreneurs must learn about optimal posting times for different social media platform because its better to post when people are more active.
As a marketing campaign progresses, an entrepreneur must measure the number of conversions from content to see if it is effective or if it needs to be modified. If a marketing strategy does not have short-term goals and long-term goals, it will not be effective. Additionally, the campaign is not effective if it lacks a purpose. Without a clear and organized map, an entrepreneur has no way to determine the success of a message. A good marketing campaign takes time to plan and map out, and a person who tries to cut corners will lose money in the end.
Ultimately, its crucial to:
Have short and long-term goals
Have a clear purpose
Make a plan and adjust accordingly to what works and what doesn't
Create content relevant to your audience.
Krishen Iyer enjoys helping entrepreneurs succeed through marketing. He owns a marketing company that mostly serves the dental and health insurance industries. When he gives advice, Iyer often tells entrepreneurs to research their target market first. It is important to find out what types of content people in the target market prefer. Also, professional marketers research popular platforms for their audience. For example, a company that targets older professionals would likely spend more time marketing on Facebook. However, if the company wants to target millennials and younger people, it should also utilize Instagram and Twitter.
After entrepreneurs determine these important factors about a target market, they must utilize social media tools. There are apps that make posting simpler. A person who manually makes posts must spend time finding content and posting it each day. Making use with a calendar app can help a person to schedule posts for an entire week at a time. The posts are also put up by the app at ideal times. This is much more efficient than spending time each day posting at specific times. Entrepreneurs can receive mobile communication notifications, and they can respond to questions or comments faster.
Some apps also show performance metrics, which help entrepreneurs determine which types of content are performing better. Krishen Iyer encourages entrepreneurs to think of the task of mapping out a marketing campaign as an investment in the company's success. As time passes, it is easier to develop solid plans quickly. Also, once an entrepreneur develops a routine for finding content and posting it, the time investment decreases. When an entrepreneur discovers the most optimal types of content to use, it is not necessary to spend as much time testing ideas and doing research. However, all entrepreneurs must keep up with shifts and trends that relate to their target markets.
Write-In A Natural Language
Today, most people prefer a personalized approach to everything when it comes to business and marketing. Natural language is essential in social media posts, blogs and other types of communication. Formal language may be good in some situations for educated professionals, but most people prefer to feel like they are being addressed personally. Krishen Iyer encourages entrepreneurs to address their readers in a conversational tone. Using contractions and popular terms will also help. Since people want to learn from industry leaders, they often look for relevant blogs. Any business that wants to establish itself as an authority figure should maintain a blog that has an authoritative but friendly tone.
There is no need to spend hours every day writing blog posts. Most people do not want to read a long article. About 300 words is a good length for a blog post. The writing should be concise, and every sentence should add value to the piece. If an entrepreneur is an expert on a specific topic, it should be easy and fast to write a blog post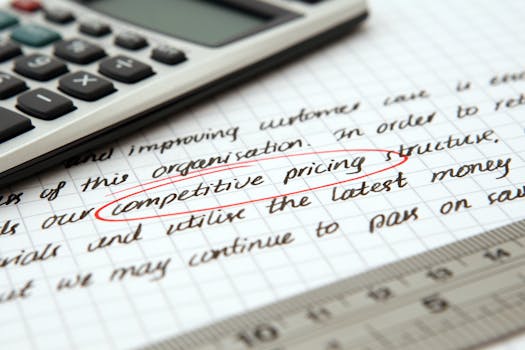 One of the reasons why people have a hard time writing a blog post is because they do not write how they talk or how they think. In written interviews, Krishen often talks as he does in everyday life. He encourages entrepreneurs to write exactly what they think and to not worry about using big words. People today are more concerned about knowledge than vocabulary. Its still important to avoid spelling mistakes and major grammatical errors. The same idea applies to social media posts. Today, Google's algorithm is designed to recognize natural language that doesn't feel forced.
Utilize Automated Programs
Although social media management tools are good for one aspect of marketing, its important to use automation in other aspects as well. There are programs that make the entire advertising experience easier and more streamlined. Some programs have features such as CRM integration, page building tools, campaign planners and email tools.
Email tools are important since all businesses can still benefit from direct communications. Some programs connect blogs to social media and share posts across platforms. For example, some programs such as ifttt automatically share tweets on Facebook, and some programs automatically share blog post links to all connected social media platforms. Some basic programs are free. However, entrepreneurs who are serious about making their marketing efforts as efficient as possible should invest in paid programs.
Assign Some Tasks To Others
Many entrepreneurs are independent and have a hard time delegating tasks. For those who have the ability to hire help, it is important to outsource some back-office tasks that relate to marketing. This can help save time, and it allows the entrepreneur to focus on high-yield tasks. Replying to questions and comments on social media pages can be a full-time job as a business grows.
The job only requires good people skills and basic knowledge of the company, and an owner can train an employee to handle the correspondence. As a business grows larger, it may be helpful to hire a professional marketing firm to handle social media posts and responses. Companies can also hire freelance writers to create professionally written blog posts. Since people are often curious about the operations of a business, a company with a younger market can ask employees to take pictures throughout the day and post them on Instagram.
Bundle Marketing Tasks To Improve Efficiency
Krishen Iyer encourages entrepreneurs to bundle related tasks together. It can be difficult to jump between different types of tasks, and this is especially true if they require a person to go to different places or to different parts of a building. With marketing, an entrepreneur should dedicate one day out of the week to find, editing and scheduling content for social media platforms, newsletters, and emails. If a person uses this method, it is not necessary to check on the progress of the content every day. Krishen Iyer encourages entrepreneurs to tackle tougher tasks or time-sensitive tasks first. He does this every day in his own business. For Krishen Iyer, client interfacing is one of the most difficult and most important tasks. He makes it his first task of the day, and getting the hardest tasks out of the way makes the rest of the day easier for him.
Prioritize Different Outlets
Some entrepreneurs are told to maintain a presence on every social media platform, in various forums, and on several other sites. However, it is not necessary to be everywhere. It is necessary to maintain a presence in the most profitable places, which requires research and monitoring. As time passes, it can be a waste of time to maintain a presence on platforms that do not yield very many conversions. Marketers often start out on several platforms but focus only on a few profitable ones after measuring engagement, conversions and other important metrics. It is also important to consider other options aside from digital marketing. For example, radio ads and television ads may be better for certain markets. If entrepreneurs limit their channels and platforms, they will not spend as much time on marketing and will only have high-yield outlets. This results in a higher conversion rate.
Market Through Other People
This does not mean that businesses should rely on bumper stickers or other promotional products. As Krishen Iyer often tells entrepreneurs, the most valuable type of marketing is word-of-mouth recommendations from existing customers. Business owners must encourage customers to write positive reviews on Yelp, Facebook and other sites. Also, some companies offer discounts to customers who recommend their friends if those friends make a purchase or sign up for a service. It is helpful to ask for testimonials for the main website.
However, many savvy young people today are told not to trust reviews that are on a company's website. Social media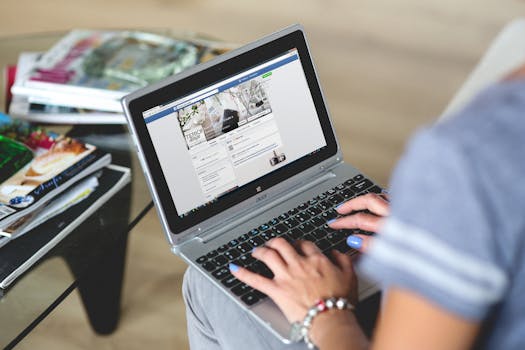 contests, referral programs and other forms of encouragement will help customers post about their positive experiences on third-party sites that people look to when they make service and product purchasing decisions
Set A Time Limit
New entrepreneurs who have solo startups or partnerships must budget their time wisely. If a business owner must handle the marketing tasks initially, it is best to set a daily time limit of 30 minutes for those tasks. At first, it will be hard to stay within this time frame. However, it will be easier to stick to the limit once an entrepreneur develops a routine. If multiple tasks are necessary, entrepreneurs should budget that time between tasks. For example, they can spend 10 minutes on blog writing, 10 minutes on social media platforms and 10 minutes doing analysis and research. It is important to build lists, pinpoint the most popular content and comment on other social media posts. When it comes to writing, the best strategy is to block out all other distractions, set a timer and completely focus on writing.
Study Trends From Analytical Programs
For entrepreneurs with limited budgets, there are plenty of free analytical tools. There are also high-quality tools that come with fees. It is important to learn how to use an analytical program before launching a marketing campaign. The insights from these tools show entrepreneurs which techniques work better and which ones are ineffective. Some people wrongly assume that analytical tools show them what they are doing wrong. These tools are only meant to provide performance statistics, and people must look to other sources if they want to improve their marketing skills and tactics.
Make An Optimal Overall User Experience The Top Goal
Ultimately, what makes a person decide to take action is how that individual feels after hearing or reading a message. If an entrepreneur makes the user experience the top goal, it is easier to develop a strategy that includes the right type or types of content. For example, research shows that video messages are more powerful than written messages. If a company can market its products through video demonstrations or other intriguing video topics, it should choose such options. The message must be enticing enough to grab a person's curiosity within the first few seconds to maintain engagement. In addition, it must be powerful enough to compel someone to act. It should encourage a person to reach out and ask questions or to make a purchase. To be powerful, a message must include facts, and it should portray the service or product as something that solves a problem. Additionally, the service or product should have a unique value proposition that differs from those of competing services or products.
Although businesses often see marketing as a time-consuming task that is risky, it is essential for survival and for future growth. If a company approaches marketing correctly, it never has to be a time-wasting investment.
In conclusion it's crucial to:
Create a user experience compelling to your audience
Create a call to action for users.
Have a powerful message that clearly portrays your product.
Getting To Know Krishen Iyer
Krishen Iyer is the founder and CEO of Managed Benefits Services, an insurance marketing and consulting company. He started the business in 2016 and built his own success with smart marketing, valuable services and a commitment to client satisfaction. The company was formerly called Quick Link Marketing. His company provides campaign planning services, technical development, and client interfacing. Although customer service is a major part of his company's success, Krishen's determination to move forward in a tough market also contributes to the growth of Managed Benefits Services.
In 2004, Krishen graduated from San Diego State University with a bachelor's degree in Public Administration. Although, he started his first business two years before that. It was called IHS Insurance and he served as the CEO of the company until 2014. Although IHS was a successful business, it did not fulfill Krishen's desires as an entrepreneur. He wanted to do more, and he took the first step toward that goal in 2009 when he founded a unique startup called Name My Premium. Krishen devoted his time to this endeavor until 2015. At that time, the company made the Inc 5000 list because of its rapid growth. Iyer put plenty of time into research, data collection, and analysis in his previous ventures. In an interview, he said that these practices made it easier for him to develop effective strategies. Those strategies helped his companies grow, and they allowed him to provide clients with accuracy, increased efficiency, and fewer risks.
Krishen Iyer developed the idea for Managed Benefits Services when he identified a strong need for better marketing of insurance products. His company's mission is to bring firms together when they need special marketing services, solutions, and lead generation. He connects them with the right services for their unique needs. Krishen Iyer realized that the idea for his service would help many insurance providers. Since a similar service did not exist, his company became popular quickly. Iyer often tells other entrepreneurs that the fastest-growing startups solve a problem or address a common pain point among a specific group. He makes strong communication a top goal. In the same interview, he said that strong communication is the key to bringing ideas to life because if something is not clearly communicated, it can result in unsatisfied clients, unnecessary work and lost money.